FORC-Photonics 社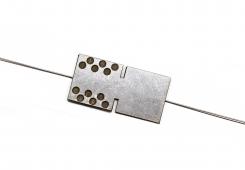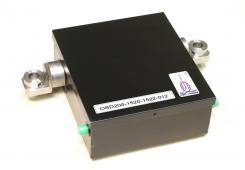 Company profile
FORC-Photonics
was founded by researchers of the
Fiber Optics Research Center of the Russian Academy of Sciences (FORC)
in 2005 as a commercial enterprise specialized in fiber optics. FORC-Photonics participates in technological platfotm "Innovative laser, optical and optoelectronic technologies – Photonics" and is a member of the Russian Laser Association.
FORC-Photonics possesses scientific and technical personnel as well as production facilities to create innovative products.
The main activity lines include:
Supply of fiber-optic sensors and interrogation devices (own production).
Implementation of fiber-optic monitoring system projects for objects of various purposes.
Development and production of fiber-optic sensors and analytical equipment in accordance with the customer's specification
Testing of fiber-optic sensors on certified equipment.
Implementation of service and methodological support of the customer.
The company is certified for compliance of the quality management system with the requirements of the standard ISO 9001:2015 as well as for compliance of implemented environmental management system with the requirements of ISO 14001-2007
FORC-Photonics' mission is to put into practice front-rank design and technical solutions based on the ideas and scientific findings in the field of photonics.