HC PHOTONICS CORP社 
PPLN mixers/Bulk mixer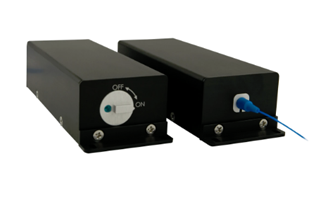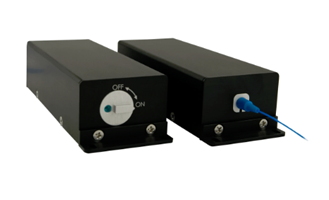 Bulk mixer
PPLN bulk mixers are frequency conversion modules which integrate PPLN bulk chips into a convenient, compact, robust, cost-effective packaged format for your application convenience. Optimized for your desired input pump lasers and frequency mixing configurations, PPLN bulk mixers provide the polarization maintained output either in free space or optical fiber, with available output wavelength ranging from UV/Visible to NIR/MIR and output power up to few Watts.
Key features
Single-pass & high-efficiency, optimized for your specified input pumps
Available output wavelength from UV/Visible to NIR/MIR
Available mixing configuration from fundamental type to advanced type (such as SHG, SFG, DFG, Cascaded SHG-SFG (THG), Tunable etc.)
Available for fiber or free space as input/output coupling interfaces (such as 1×0, 1×1, 2×0, 2×1, 0x0 , 0=free space, 1=one fiber, 2=dual fibers, with optional alignment beam for free space input)
Available with integrated thermistor/TEC for QPM temperature optimization & optional photodiode (PD) for power monitoring/automatic power control
Convenient, compact and robust and available for a variety of application customizations
Bestseller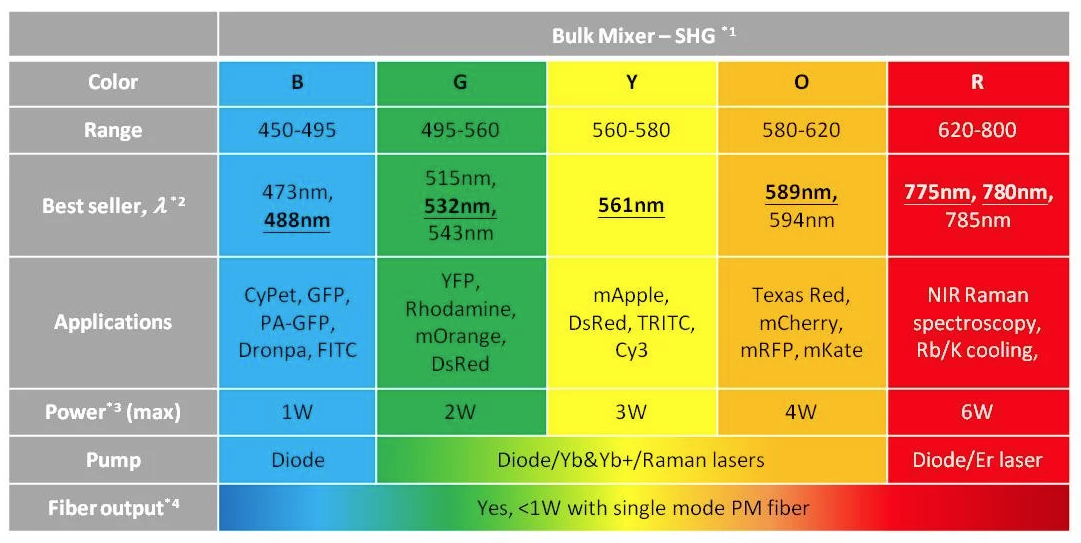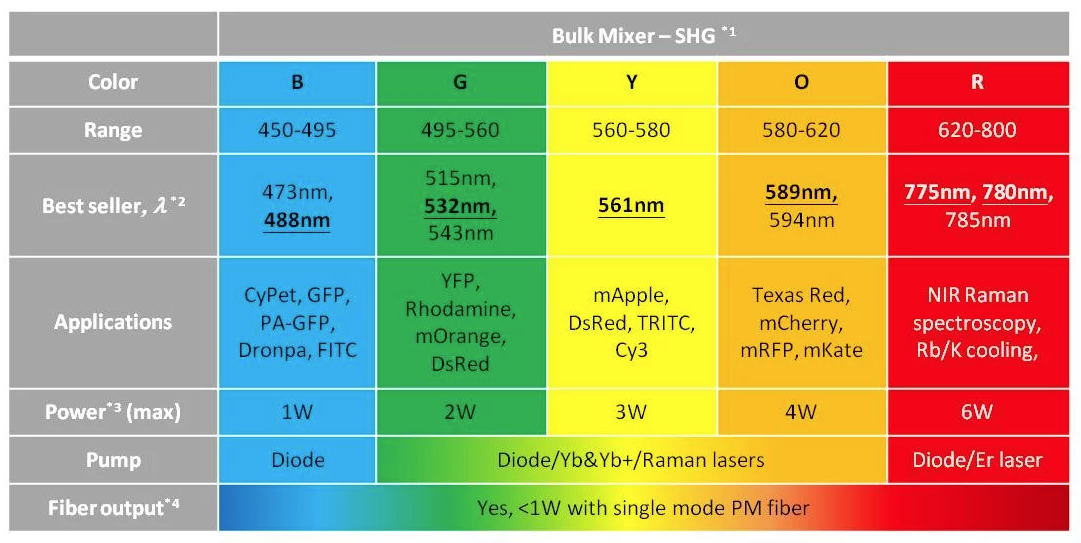 Five color series corresponding to the different wavelength range are our Best-seller selections designed for the specific application such as laser microscopy or atom trapping. Detailed specifications are shown below. Alternatively, contact us for your specific wavelength or requirements.
General Specifications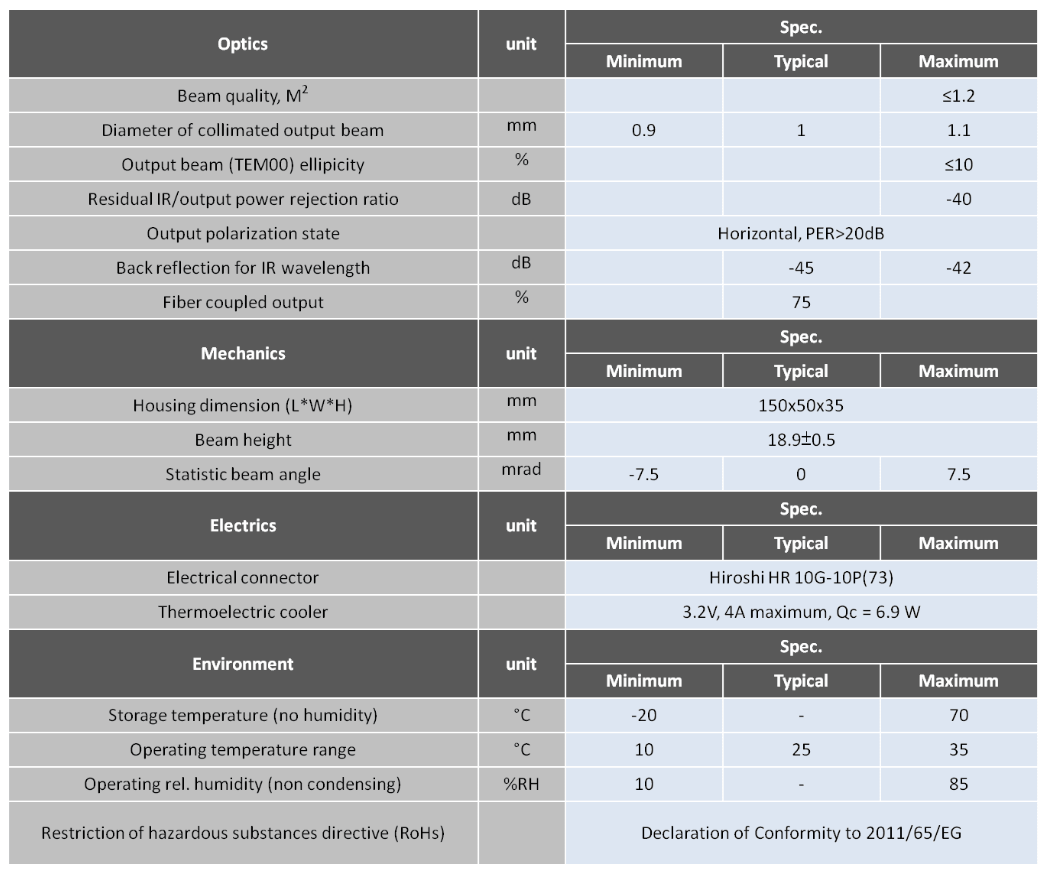 Excellent beam quality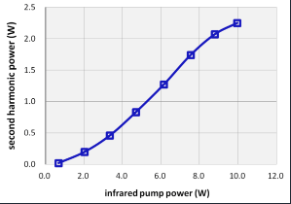 Power scaling of bulk mixer-G (532 nm)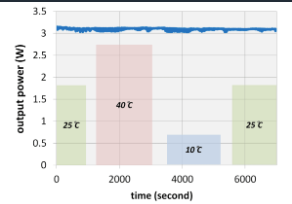 Thermal Reliability
1. Second-harmonic generation (SHG)
2. HC Photonics offers the best sellers at these wavelengths within +/- 0.5 nm. Custom wavelengths are available upon request.
3. SHG power is pump dependent. Please contact us for different power requirements with your pump conditions.
4. Typical coupling efficiency is 75% with single mode PM fiber. Please contact us for higher efficiency.
Example available configurations: