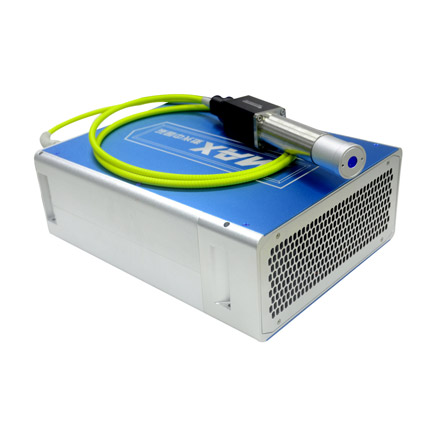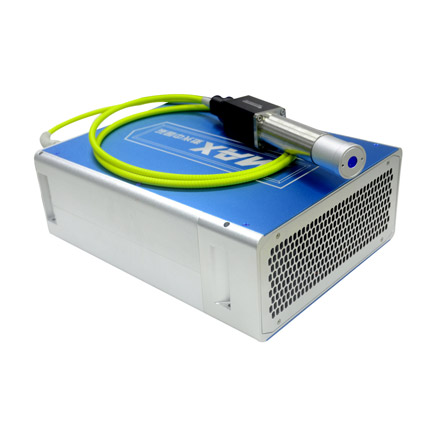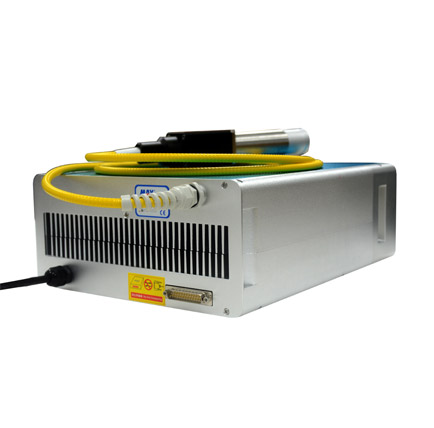 MFPT-20 MOPA Pulsed Fiber Laser
The MFPT-20(MOPA Pulsed Fiber Lasers) Series products are air-cooled, maintenance-free fiber lasers with a compact and rugged package. The pulse duration could be adjusted from 2ns to 200ns. The average output power is up to 20W and the highes pulse energy is 0.44mJ at the pulse repetition of 45 KHz.
They can be used for alumina black marking, stainless steel multicolor marking, plastic marking, fine removal, laser engraving etc.
Product features
■First pulse available       
■Optical path more stable 
■Peak power distribution is more excellent
■Wide range of application materials
Product parameters
Optical Characteristic Parameters
No.
Characteristics
1Test conditions
Min.
Nom.
Max.
Unit
1
Mode
Pulse
2
Polarization
Random
3
Beam Quality M2
Pout=Pnom
 
1.2
1.45
 
4
Center Wavelength
Pout=Pnom
1060
1064
1070
nm
5
Spectrum Width(3dB)
Pout=Pnom
 
8
15
nm
6
Average Optical Power(Pnom)
 
19
20
21
W
7
Power Range
 
0
 
100
%
8
Max. Pulse Energy
200ns/45KHz
 
 
0.44
mj
9
Pulse Width Range
 
2
 
200
ns
10
Optical Pulse Width(FWHM)
200ns/45KHz
 
 
85
ns
11

Pulse Repetition Frequency (PRF.)

For Pulse Width 2-40ns

1
 
2000
KHz
For Pulse Width 50-80ns
1
 
1000
KHz
For Pulse Width 100-200ns
1
 
400
KHz
12
PRF. Range Under Full Power
 
45
 
2000
KHz
13

Output Power Stability

Pout=Pnom
 
 
5
%
14
Beam Diameter
1/e2
6
7
9
mm
15
Beam Ellipticity
 
90
 
 
%
16
Delivery Cable Length
 
1.9
2.5
3
M
17
Laser startup Time
Pout=Pnom,10%~90%
 
 
300
us
18
Laser Shutdown Time
Pout=Pnom,90%~10%
 
 
200
us
General Characteristic Parameters
No.
Characteristics
Test conditions
Min.
Nom.
Max.
Unit
1
Operating Environment Tem.
 
0
 
40
℃
2
Storage Tem.
 
-10
 
60
℃
3
Cooling Method
Air-cooling
4
Warm Up Time
-Operate
 
 
1
min
-Stable
 
 
10
5
Operating Environment humidity
 
10
 
95
%
6
Dimensions
264*120*348
mm
7
Weight
 
 
11
 
kg
8
Power Supply
 
23
24
25
VDC
9
Power Consumption
Pout=Pnom,T=20℃
 
88
100
W
For reference only. Other beam diameter avai lable by order。